Wie koennen wir heute Ihnen helfen?
Winter 2018 Release
With the Yext Knowledge Assistant, managing your digital knowledge is as easy as texting your friends. Update your holiday hours, add photos, and see and respond to reviews — all right from your phone. The Yext Knowledge Assistant is supported on Facebook Messenger and SMS.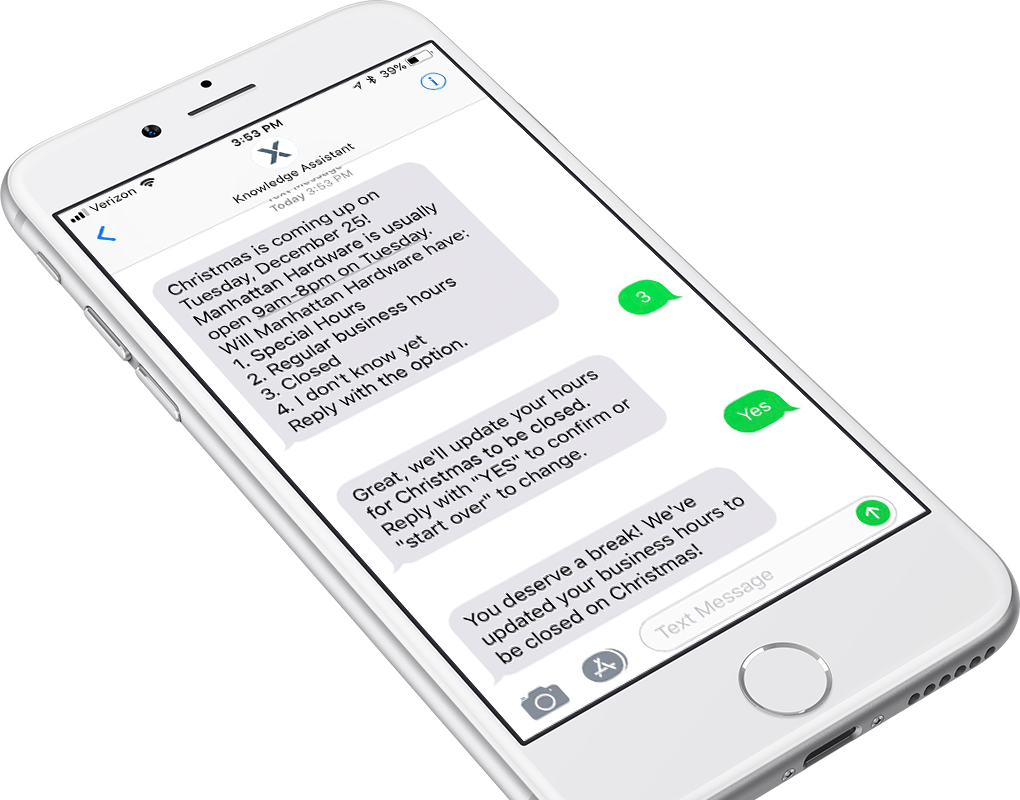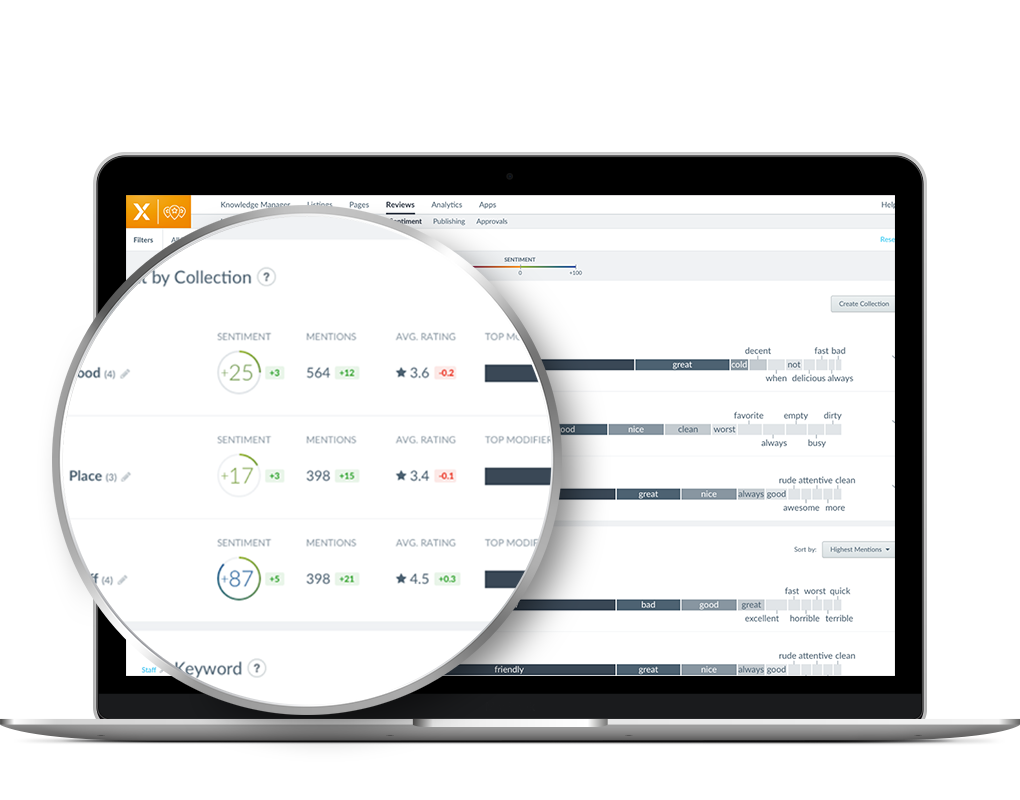 Understand your customers' experiences. Your customers have already told you exactly how to improve their experience. With Sentiment Analysis in Yext Reviews, you can identify trending keywords, view the modifiers impacting those keywords, and see how those keywords reveal your customers' feelings about your brand.
You don't know if you're winning if you can't see the scoreboard. Understand how your brand compares with your local competition — whether those be single location small businesses or large national chains — so you can make informed business decisions and analyze ongoing campaigns. Yext provides a unique solution, enabling you to see how you stack up against the competition in both search and ratings — giving you a comprehensive understanding of how customers find and engage with your business.